Safeguard Campervan Insurance
Ultimate Camper Sales have partnered with Safeguard insurance who are able to offer our customers extremely competitive quotes for campervan insurance. With over 30 years' experience you can be assured that, at Safeguard, you are in great hands.
Safeguard are currently offering new customers 12 months' insurance for the price of 10 when you use the code Ultimate Camper Sales. This offer is available exclusively over the phone.
EU breakdown cover as standard from the AA
Peace of mind when you travel in the EU, you're covered for up to 365 days
Unlimited windscreen repair and replacement
Getting an insurance quote for your campervan is simple. You'll need the following details to hand:
Make and model
Make and model of any security devices
Claim and conviction details for the last five years
No claims bonus level available to use
Then simply call Safeguard on 0800 588 4987 and quote Ultimate Camper Sales
---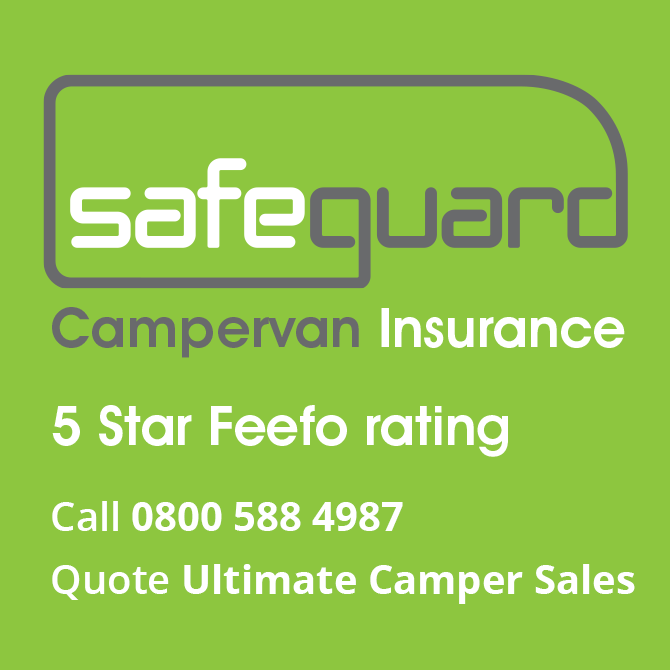 At Safeguard we are specialists in campervan and motorhome insurance, we've been in the business for more than 30 years, so if your campervan is your pride and joy you'll appreciate the peace of mind that comes with knowing that yours is properly protected.
To find out more about Safeguard visit safeguarduk.co.uk
All Safeguard trade marks, names, and logos are the proprietary marks of Safeguard or its associated companies.