Pegasus Campervan Finance
Ultimate Camper Sales is proud to have teamed up with Pegasus Finance. Pegasus offer flexible, affordable finance options to customers wishing to purchase their dream camper or fund the conversion. We create the perfect van to suit your needs, Pegasus Finance make the process of purchasing it affordable and stress free.
Borrow 100% of the sale price
No deposit required
Exclusive rates
Complete agreement online
Payout within 24 hours
As one of the UK's leading finance brokers, Pegasus compare the best finance options available. Even if you're undecided on how much you'll need to borrow or what exactly you will spend it on, their no obligation service is 100% free and will ensure you get a great deal.
On average loans are approved within 60 minutes of submitting your details to Pegasus.
To get started click the link to Apply now.
---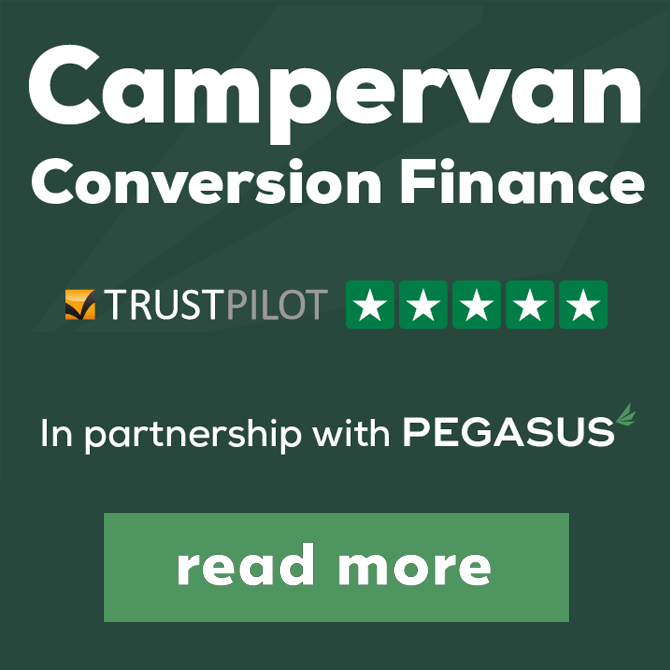 The Hampshire based team at Pegasus Finance take great pride in securing the best finance options available. Authorised and regulated by the Financial Conduct Authority, Pegasus Finance's free service ensures you get the best advice and exclusive rates for your next leisure vehicle.
To find out more about Pegasus visit pegasusfinance.co.uk
All Pegasus trade marks, names, and logos are the proprietary marks of Pegasus or its associated companies.